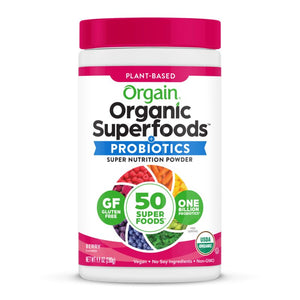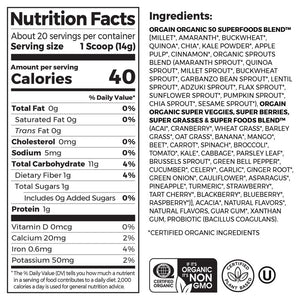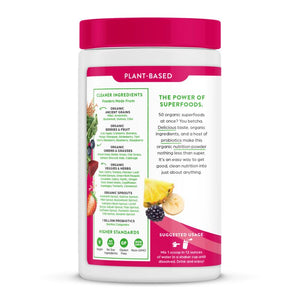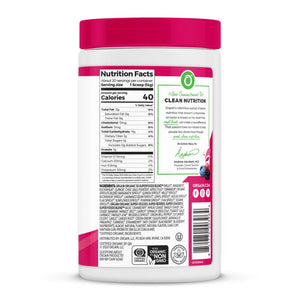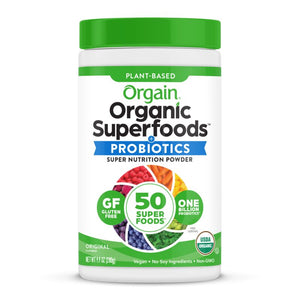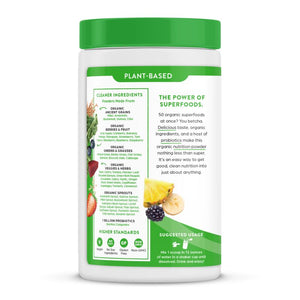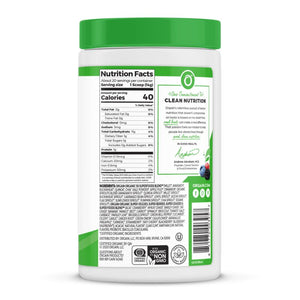 Organic Superfoods Powder
ATTENTION: Internet Explorer as a browser is not supported by our site and may result in errors. For the best shopping experience, please use one of the following browsers: Chrome, Firefox, Microsoft Edge, or Safari. Thank you!
Looking for a convenient way to pack more nutrition into your diet? With 50 organic superfoods and one billion probiotics in every serving, our Organic Superfoods Powder is as convenient as it gets. Simply stir some into your lemonade, sprinkle it atop your morning oats, or blend it into your morning smoothie. This organic blend of super foods provides phytonutrients and antioxidants in every scoop. Supercharge your nutrition.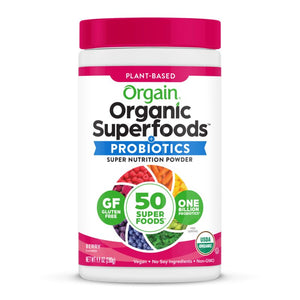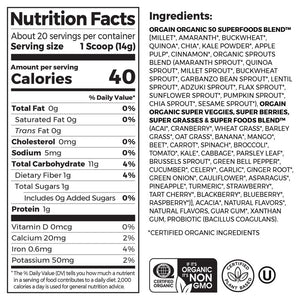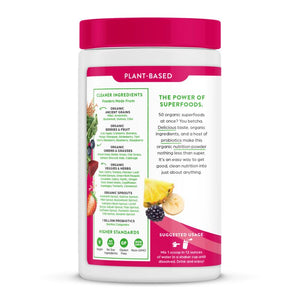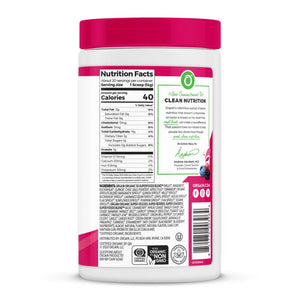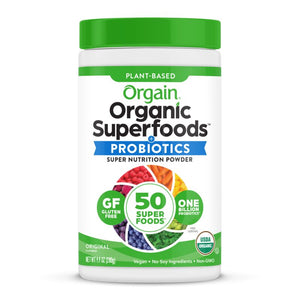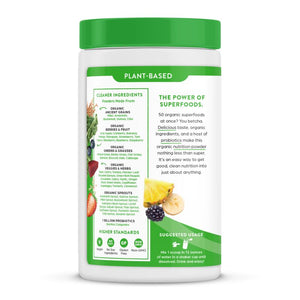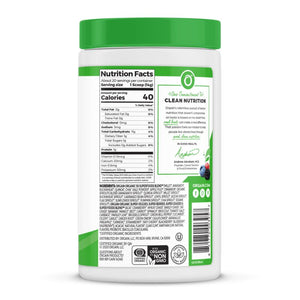 1 Billion Probiotics
Plant-Based Nutrition At Its Best
50 Superfoods per Scoop
USDA Organic