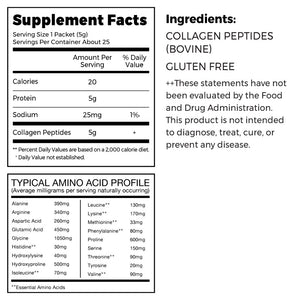 Grass Fed Pasture Raised Collagen Peptides 25 Ct Stick Pack
ATTENTION: Internet Explorer as a browser is not supported by our site and may result in errors. For the best shopping experience, please use one of the following browsers: Chrome, Firefox, Microsoft Edge, or Safari. Thank you!
Better your best self anywhere and any time! Grass Fed, Pasture Raised Collagen Peptides in a convenient stick pack supports hair, skin, nails and joint health.++ Mixes easily INTO any cold or hot liquid.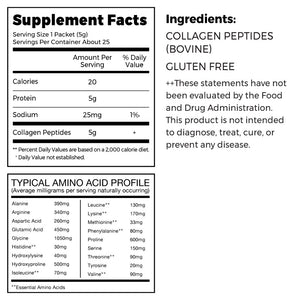 Supports healthy bones and joints++
Supports strong hair and nails++
Supports radiant, youthful skin++
Odorless and tasteless