Our Founder
Founder & Cancer Survivor
Our founder Andrew Abraham, M.D. created Orgain with one simple goal in mind -- to put the power of good, clean nutrition in the hands of people everywhere.

After beating cancer at an early age, Andrew devoted himself to medicine. But his passion to find better nutrition inspired him to leave his practice to create foods and beverages based on the belief that real nutrition has the power to make a real difference in people's lives.

Today, Andrew's relentlessly high standards for nutrition, quality, and taste go into everything we create at Orgain.

That means we go the extra mile to hand-select Organic and high-quality ingredients to maximize nutrition whenever we can. Our group of culinary nutritionists make sure everything is as delicious as it is clean. And we continue to create more accessible and inclusive options for everyone, including products for adults and kids, that span dairy-based to plant-based, and more.

Simply put, at Orgain our mission is to help more people live vibrant lives through the power of good, clean nutrition.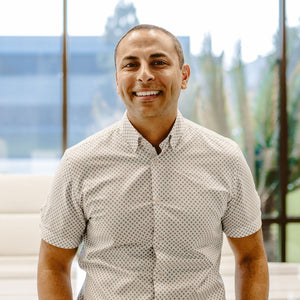 GOOD, CLEAN NUTRITION™
Relentlessly clean.
We are committed to incredibly high standards, only using higher quality ingredients to deliver clean and the most delicious nutrition possible. Most Orgain products are Certified Organic, gluten free, non-GMO and made without soy or artificial ingredients.
Shop Now
Shop Now