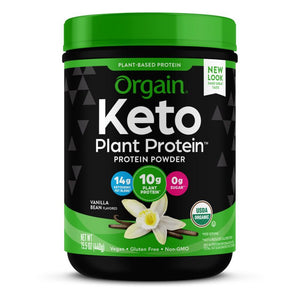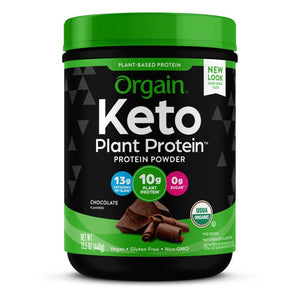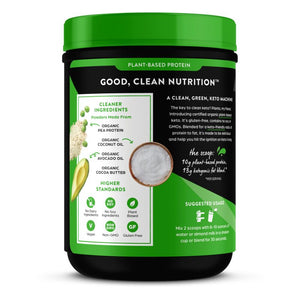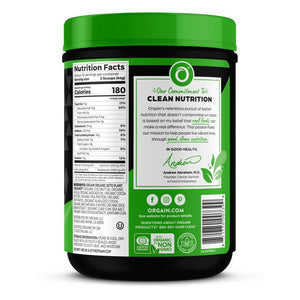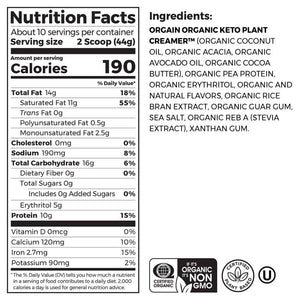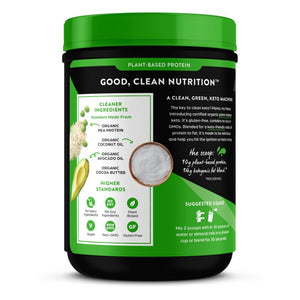 Keto Plant Protein™ Organic Keto-genic Protein Powder
ATTENTION: Internet Explorer as a browser is not supported by our site and may result in errors. For the best shopping experience, please use one of the following browsers: Chrome, Firefox, Microsoft Edge, or Safari. Thank you!
Keto friendly meets vegan friendly. Introducing the first ever certified organic, plant-based keto protein powder. With 10g of plant-based protein and 13-14g of organic fat, this protein powder serves up the perfect keto-friendly ratio of protein to fat. Get all the benefits in one delicious powder.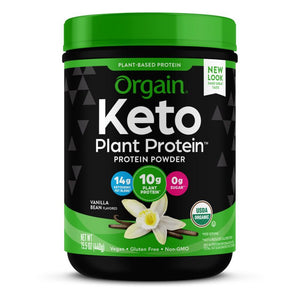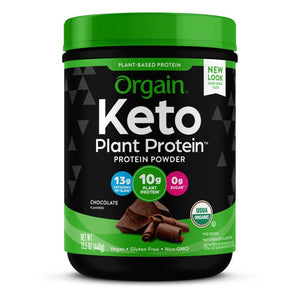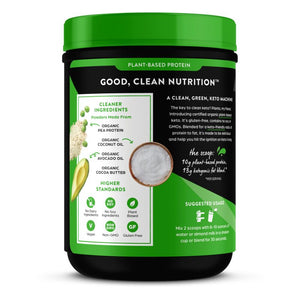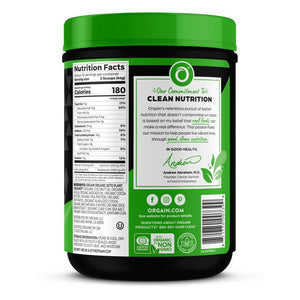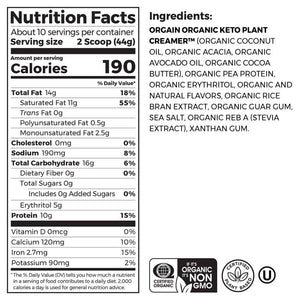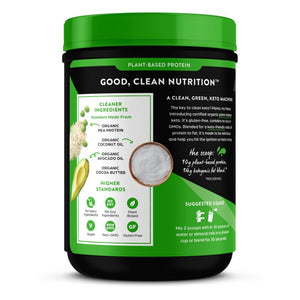 Keto-Friendly ratio of protein to fat.
Plant-Based Nutrition At Its Best
Convenient
USDA Organic