Limited Time Offer: Try our new bundle and receive 40% off
5 Reasons You Should Keep Orgain in your Pantry.
Productivity and time are the most precious resources (well, maybe behind chocolate). That's why we create products that make it easier and more convenient to get better nutrition into your life.
1
It's oh so shelf-stable.
Orgain guarantees with a capital G that our plant-based protein powder stays fresh for 24 months. That's a solid two years of shaking, baking, and whatever else you wanna make with a protein that tastes great and won't clump.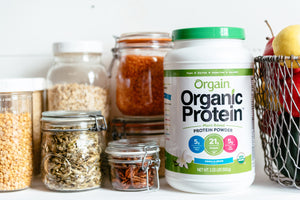 2
It's a ready-to-go meal replacement.
Orgain Organic Nutrition Shakes are meals that go wherever you do. Packed with 16g of protein, 12 vitamins and minerals, each shake is delicious and features the nutritional value of an entire meal. That's ready-to-drink goodness that's ready for anything.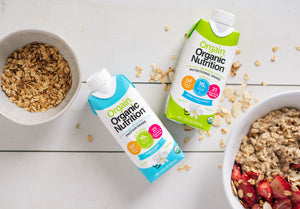 3
It mixes well with water.
Orgain Organic Protein Powder never clumps and mixes well with pretty much any of your favorite beverages—even if it's plain old water. That means that if you're ever out of milk, almond milk or whatever you usually use, you can still have the delicious, creamy taste of better nutrition.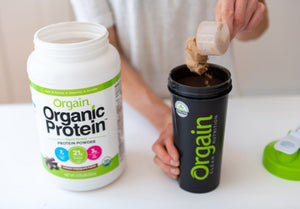 4
It can upgrade your smoothie game.
When it comes to smoothies, Orgain Protein Powder mixes in like magic. Not only will it add a creamy texture, you'll be upgrading your nutritional value with protein that keeps you fuller longer. That's a big-time flex, if you ask us.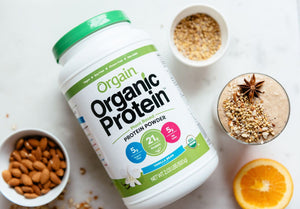 5
You get good, clean nutrition in every sip.
Made with nothing artificial ever, we hand-select ingredients for maximum nutrition and then make it as delicious as it is clean. More than 10,000 reviewers have discovered the power of good, clean nutrition; now, let us help you feel better by eating better.