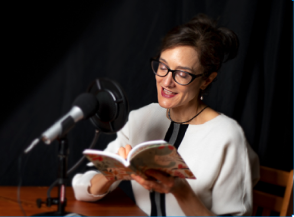 THE GOOD, CLEAN
NUTRITION PODCAST
Sponsored By Orgain
Stay in-the-know on the hottest trending topics in health and nutrition with The Good Clean Nutrition Podcast, sponsored by Orgain. Join host Mary Purdy, MS, RDN, an integrative dietitian and nutrition educator, as she speaks with some of the most inspiring and passionate subject-matter experts in nutrition, health, and wellness. Each episode explores the science behind popular trends in nutrition and health, debunks common myths, and provides healthcare professionals and health-minded consumers with practical insights from trusted experts.
Latest Episode
Episode 21: Meditation & Mindful Goal Setting with Jill Wener, MD
We want to hear from you! Take our survey to inform future episodes of this podcast: https://www.surveymonkey.com/r/8CG3NL2. When setting health goals, mindfulness is a tool that can help make them more achievable. Host Mary Purdy, MS, RDN and internal medicine physician and meditation instructor Dr. Jill Wener discuss strategies for mindful goal-setting and the health benefits of meditation. At the end, Dr. Wener takes listeners through a guided self-compassion practice that you won't want to... Read More
Play Episode
Recently Aired
Episode 20: The Environment and Human Health Connection with Rupa Marya, MD
Environmental toxins can have a significant burden on human health, yet the topic remains rife with confusion and misinformation. In this episode of The Good Clean Nutrition Podcast, host Mary Purdy, MS, RDN, is joined by Dr. Rupa Marya to explore the connection between environmental toxins, food systems, and human health. Tune in as Dr. Marya explains the different types of environmental toxins, how they can inflict and exacerbate chronic inflammation and other health conditions, and the steps you can implement to minimize risk.
Read More
Disclaimer: This podcast is for informational purposes only and is not intended to be medical advice. The material discussed on this podcast, and displayed on the associated webpage, is not intended to be a substitute for professional medical advice, diagnosis or treatment. Always seek the advice of your physician or other qualified healthcare provider with any questions you may have regarding a medical condition or treatment and before undertaking a new health regimen.