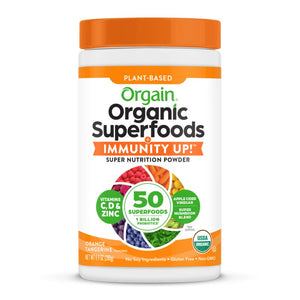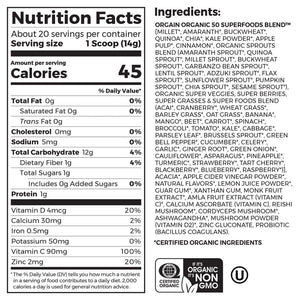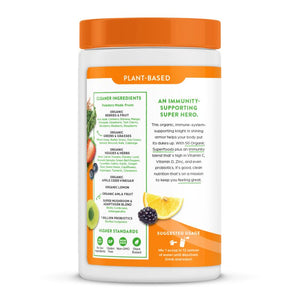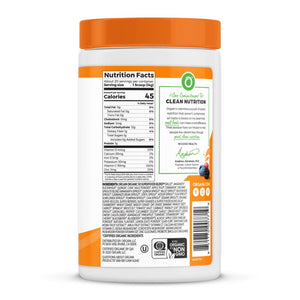 Superfoods + Immunity Up!™ Powder - Orange Tangerine
ATTENTION: Internet Explorer as a browser is not supported by our site and may result in errors. For the best shopping experience, please use one of the following browsers: Chrome, Firefox, Microsoft Edge, or Safari. Thank you!
This organic, immune-system-supporting knight in shining armor never lets its guard down. With 50 Organic Superfoods plus an immunity blend that's rich in Vitamin C, Vitamin D, Zinc, and probiotics, it's good, clean nutrition that's on a mission to keep you feeling great. Hand-selected, plant-powered ingredients including apple cider vinegar, ashwagandha, reishi mushrooms, kale, chia and blueberries, work hard to keep you feeling your best. And as always you can bet this powder's gluten free, non-GMO, and made without any artificial colors, flavors or preservatives. Plus, each scoop contains 1 billion probiotics to support your digestive health and overall wellbeing!
Enjoy Organic Superfoods + Immunity Up! powder with water or mix it with your favorite beverage to add a nutritious, better-for-you, delicious twist to your next culinary endeavor. Go ahead, fuel up with the powder that's a treat for both your taste buds and your body so you can have energy to keep on going!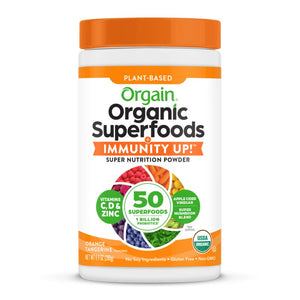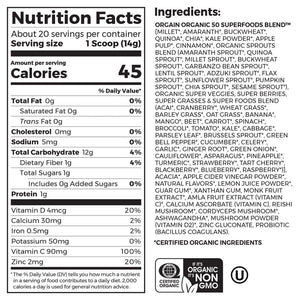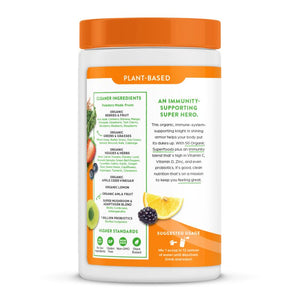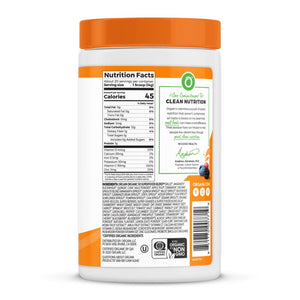 Supports immunity with Vitamin C, D and Zinc*
1 Billion Probiotics
Plant-Based Nutrition
Certified Organic