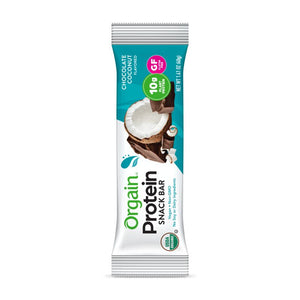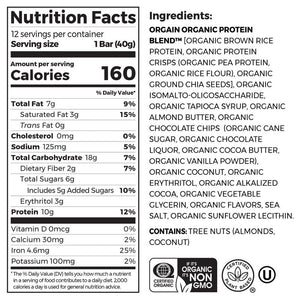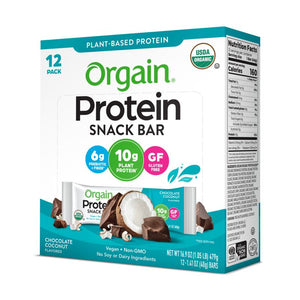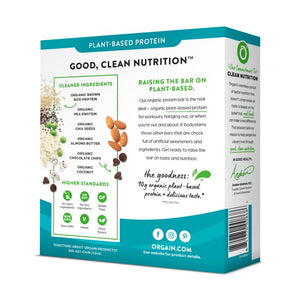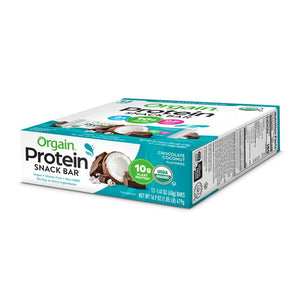 Organic Protein Bar - Chocolate Coconut
ATTENTION: Internet Explorer as a browser is not supported by our site and may result in errors. For the best shopping experience, please use one of the following browsers: Chrome, Firefox, Microsoft Edge, or Safari. Thank you!
We worked relentlessly to create our Organic Protein Snack bars. Conveniently portable and crafted to be irresistibly delicious, every bar is packed with 10 grams of plant-based protein, 150 calories, 5g prebiotic + fiber, and made with our high-quality ingredients without any artificial flavors, sweeteners, or preservatives. Oh, they're also certified USDA Organic, gluten free, vegan, non-GMO, and have no dairy or soy ingredients. Simply put, these bars are the real deal. Good, clean nutrition™ ready for you to take it on the go, whenever and wherever you need it.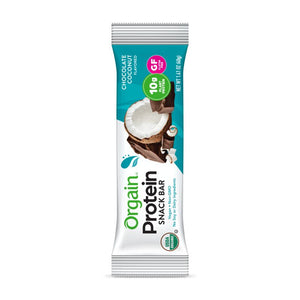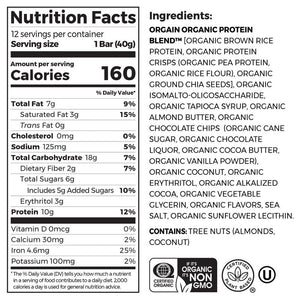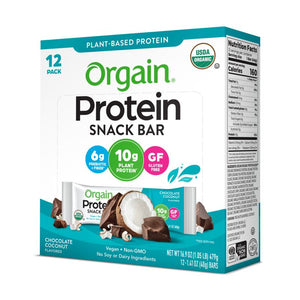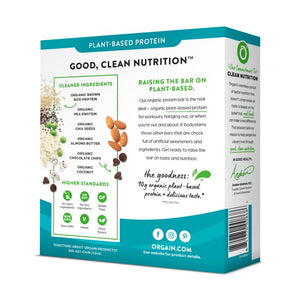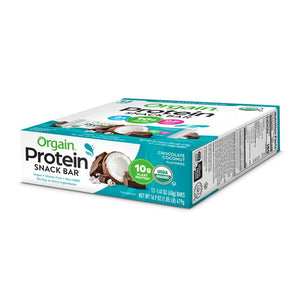 100% Plant Based Nutrition
On the go nutrition
Full of the good stuff
USDA Organic