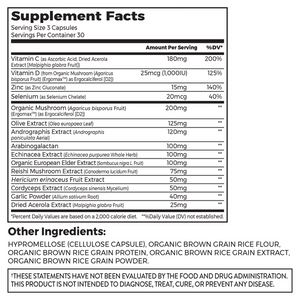 Immuno14™
ATTENTION: Internet Explorer as a browser is not supported by our site and may result in errors. For the best shopping experience, please use one of the following browsers: Chrome, Firefox, Microsoft Edge, or Safari. Thank you!
Meet Immuno 14, your immune system's plant-based support. Our immune system support was intentionally crafted using clean, plant-based ingredients that deliver your daily needs of Vitamin C, Vitamin D, and Zinc, it's gluten-free and contains no soy or artificial anything.


†THESE STATEMENTS HAVE NOT BEEN EVALUATED BY THE FOOD AND DRUG ADMINISTRATION. THIS PRODUCT IS NOT INTENDED TO DIAGNOSE, TREAT, CURE, OR PREVENT ANY DISEASE.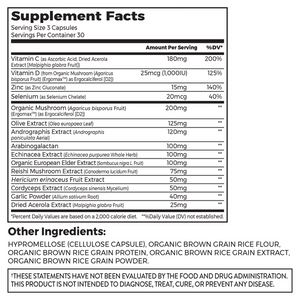 Vitamins C & D, and Zinc
Immunity support^
Daily Wellness
Available only on Orgain.com