Good, clean nutrition
backed by brainpower.
The Advisory Board Members' Mission
The Orgain Advisory Board is a team of strategic thought leaders, collaborators, and all-around experts who help guide and kickstart some of our most important projects. From innovative new products for consumers to supporting health care professionals, the board members' unique blend of credible insight and guidance help us take nutrition to a whole new level. Together with these superheroes of nutritional science, we're ready to make good, clean nutrition even smarter.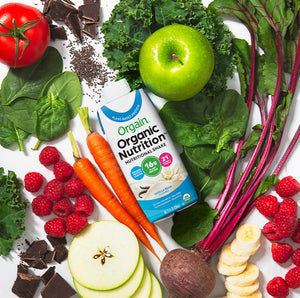 Meet Our Advisors
We are excited to have the brainpower of this distinct Advisory Board. Read more about our inspiring group of Registered Dietitian Nutritionists.